Date: 15-11-2022
Views : 521
[Beirut, Lebanon]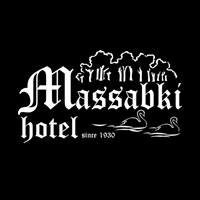 Massabki Hotel is a boutique hotel built in Chtaura Bekaa in 1920, decorated with quality furniture, artwork , unique character and atmosphere. Since that date it has been a place of choice for presidents, royalties, poets from the region & the Westerner world..
How many times have you been in the conventional hotels around the world? What do you remember from these hotels? Your room? The reception? The lobby? What memories did you take home with you? Why let such a travelling experience goes unnoticed.
At Massabki Hotel we tend to change all this. Our Hotel is very exclusive with its cozy environment, traditional yet comfortable furniture, beautiful courtyards, and welcoming staff, and unique forest of 16000 m2 surrounding the hotel in Chtaura Bekaa, with its own private river (probably one of the very few in the world). The Massabki hotel tells a unique story and offers a special living experience.
We promise you to depart loaded with unforgettable memories. Our motto is "Everything is possible " we strive to make it as easy, and as pleasant for you to stay and take home stories of exotic living with you. Just visit us at our location in Chtaura Bekaa.
Related Links:
Top 5 Hotels of Lebanon
,
Top 10 Hotels of Lebanon
,
Top 20 Hotels of Lebanon
,
Top 30 Hotels of Lebanon
,
Top 5 Hotels of Beirut
,
Top 10 Hotels of Beirut
,
Top 20 Hotels of Beirut
,
Top 30 Hotels of Beirut
-
-