A Singapore-based budget carrier has banned children under the age of 12 from sitting in the plane's designated "quiet zone".

Passengers flying with Scoot Airlines can be upgraded to the 41-seat "ScootinSilence" cabin in rows 21 to 25 for S$18 (£9), where children under the age of 12 are banned from sitting.

The child-free cabin offers more legroom than the rear section of the aircraft, with a 35-inch seat pitch, four inches more than in economy class.

The budget arm of Singapore Airlines is the latest carrier to introduce a child-free zone on planes.

In February, Malaysian airline Air Asia X launched "quiet zones" on selected flights where children under the age of 12 were banned from the first seven economy class rows on Airbus A330-300 flights to China, Taiwan, Japan, Korea, Australia and Nepal.

The child-free areas contain "special ambient lighting" and provide a "more relaxing atmosphere" according to the Air Asia X website.

Travel News from Singapore
-
Best Travel Agency in Singapore
-
-
Travel Place in Singapore
Videos of Travel Places Singapore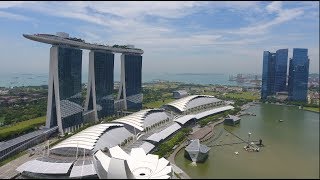 Photogallery of Travel Places in Singapore