The global tourism sector employs more people than automotive manufacturing, mining and financial services combined globally, according to new research from the World Travel & Tourism Council.

The Benchmarking Report 2015 compares tourism to eight other sectors, which are considered to have similar breadth and global presence, across 26 countries.

The report shows that tourism comes third out of the eight researched sectors, after retail and agriculture.




The industry supported 277 million jobs in 2014, which is 9.4 per cent of world employment.

With 105 million people directly employed in 2014, the industry globally employs seven times more than automotive manufacturing, which stands at 14 million jobs, and five times more than chemicals manufacturing, which employs 20 million people.

According to the report, tourism is the second-fastest growing sector globally.

Forecast to grow at 3.9 per cent per annum over the next ten years, this industry's growth will outpace the global economy, which is estimated to increase by 2.9 per cent per annum over the next decade.

The research shows that tourism, generating US$ 7.6 trillion in contribution to GDP in 2014, is the fourth largest sector after mining, financial services and retail respectively.

At 9.8 per cent of global GDP, tourism generates more economic output than chemicals manufacturing, agriculture, education, automotive manufacturing, and banking.

WTTC president David Scowsill said: "This research demonstrates the huge importance of tourism in creating jobs around the world.

"It shows that this industry provides more jobs than automotive manufacturing, mining and financial services combined.

"It confirms that our sector is one of the biggest contributors to global GDP, and significantly is forecast to outpace the global economy every year over the next decade."


-
Best Travel Agency in Lebanon
-
Top Hotels in Lebanon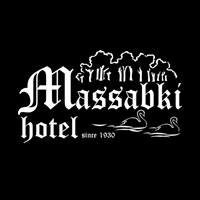 -